PROUD PARTNERS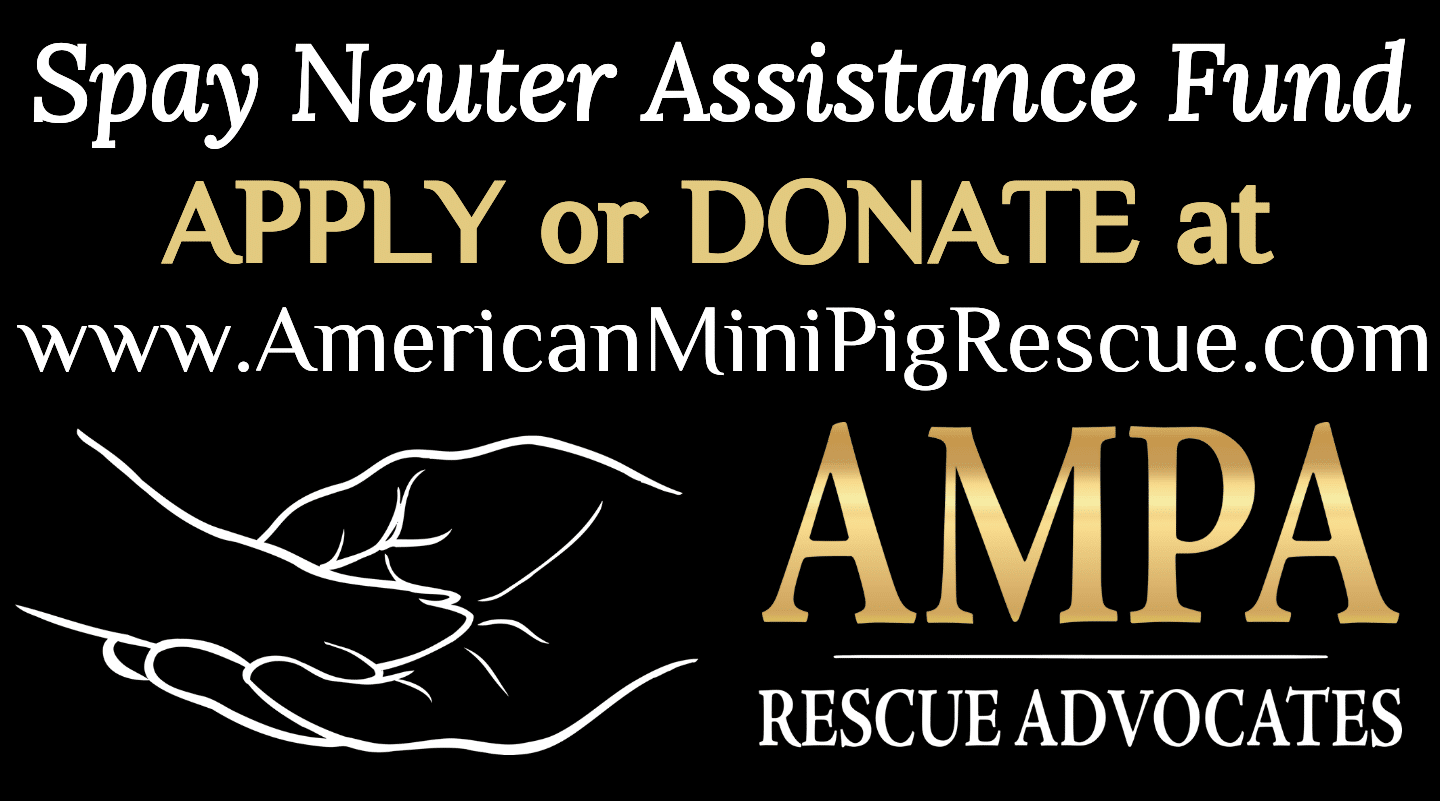 Please consider an additional donation to the American Mini Pig Rescue Spay Neuter Fund. This assistance program is soley funded by donations and public support. By assisting in spaying/neutering, the fund helps to keep pigs in their homes, helps rescue/sanctuary residents become adoptable, helps to prevent behaviorial problems in pet pigs, helps to prevent reproductive cancers and infections, and one of the most important steps in reducing the number of unwanted or unplanned piglets. Donations to the American Mini Pig Rescue 50c3 nonprofit charity are tax deductible. This assistance fund has already distrubuted $14,000 to veterinarians to spay & neuter over 200 pet pigs & additionally to microchip over 300 pet pigs, but many more are in need. Together we can work to solve the displaced pig problem in our community!
** For every order placed with us we will donate $2 to AMPRA.**

Our mission is to……
-RESCUE and REHABILITATE horses and farm animals that have suffered abuse, abandonment, or neglect,

-Enrich RELATIONSHIPS between ANIMALS and HUMANS through education, training and therapy programs,

-Strengthen HUMANE HORSEMANSHIP and HERITAGE in our community,

-And provide a life-long SANCTUARY for animals that are in need, or unwanted.

Spirited Sanctuary is a 501c3 non-profit horse rescue and farm animal sanctuary, offering therapy and training programs.

Paypal donations can be made on our website at www.spiritedsanctuary.org by clicking on the make a donation button

** For every order placed with us we will donate $1 to Spirited Sanctuary.**